For Questions or Immediate Quotes Call
(805)782-8111
Track A Flight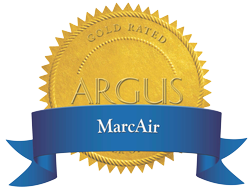 What Others Are Saying About MarcAir
"I first chartered a plane from MarcAir nearly 12 years ago for a business trip to Carlsbad, CA with four of my employees to evaluate a software package we were interested in purchasing. From San Luis Obispo it would have been a 4 1/2 to 5 hour drive across LA to get to Carlsbad, and would have likely necessitated an overnight stay or a grueling long day. In the Pilatus PC-12 the trip was only an hour from boarding to the rental car agent. We were back home easily in one day, and not tired from the long drive. The price was very economical, too.
Since then we have chartered with MarcAir numerous times and always find their pilots competent and friendly. As a pilot myself, this is a must for the charter business. The PC-12 is relatively quiet and very comfortable for even longer flights like the one to the Phoenix area this year. My rental car was waiting plane-side when we landed, and the lack of security hassles at both ends made the trip very enjoyable. MarcAir has two Pilatus PC-12s for added convenience in scheduling.
I would highly recommend MarcAir for any charter up to a 1000 miles. San Luis Obispo to Portland Oregon is typically a three hour flight in the PC-12, but the fastest our employees ever make it to Portland on United Express is six hours, and depending on connections, as long as 12 hours. And then you'd be in Portland International, not in the local airport that is near our business partner (an hour's drive away from PDX)."
- San Luis Obispo Entrepreneur