For Questions or Immediate Quotes Call
(805)782-8111
Track A Flight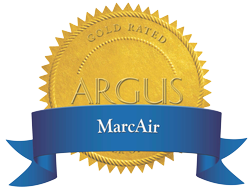 Travel Ideas By MarcAir
Utilizing charter aircraft and deciding on destinations is only limited by your own imagination. There are over 5,000 airports in the united states, Mexico has 1,834, and Canada has thousands. Most all of these are not served by regular airline service. Our clients have enjoyed travel to some of the following destination and activities:
Alaska, Various destinations for sightseeing, fishing or hunting
Aspen, CO: fishing in the spring/summer or luxury getaway or ski vacation
Jackson Hole WY:Great Ski getaway, hiking and sightseeing,
Sedona AZ: See the wonderful desert landscapes, enjoy the spas
Napa CA: Wine an restaurant weekend getaways, Napa has over 400 wineries ready for tasting
San Francisco, CA: Weekend getaway in the city for theatre, restaurants or shows.
Oregon Coast: Many beautiful locations to explore
Bozeman MT: The new in place to be and buy property
Gulf Coast: Food and golf of Mexico experience
Florida and the Keys: Wonderful landscapes and winter vacations
Catalina Island, CA: fly from San Luis Obispo,and be at your weekend rental in an hour vs drive to San Pedro and take the ferry for a 3 hour boat ride. See the whole island from the air.
Cabo San Lucas, Mexico: Great fun, sun and fishing any time of year. Ask me about smaller resorts and towns on the Gulf of California coast
San Miguel de Allende, Mexico: Wonderful art community north of Mexico City
Copper Canyon Mexico: see Mexico as it was 100 years ago through the grand canyon of Mexico
Vancouver, Canada: Lake Louise unparalleled vistas and great skiing, This is a summer and winter destination.