For Questions or Immediate Quotes Call
(805)782-8111
Request Service

Please correct the errors below.
Track A Flight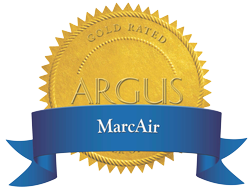 Professional Aircraft Management Services
An Option that is Right for You...
MarcAir offers multiple aircraft management services. We offer a Charter Aircraft Management program where you maintain the operation of your aircraft with your pilot and we offer you charter opportunities during your aircraft's idle Additionally, we offer a Turnkey Aircraft Management program where we take care of all the day-to-day responsibility and management of your aircraft, including maintaining the training and certification of the pilots we train to our increased standards -- with the added option of having us turn your asset into revenue by chartering your aircraft when you're not using it.
Charter Revenue Potential…
When your airplane sits on the ground it could be generating revenue. If your aircraft is not flown continuously by you, we may be able to offer you charter income opportunities, Operating under our charter certificate our management clients enjoy income from their unused time. With MarcAir, you have the opportunity to generate significant revenue and offset the costs of aircraft ownership and operation by making your aircraft available for private charter.
Charter Revenue Potential with
MarcAir

...

You are paying for your aircraft and crew whether they are flying or sitting idle, so why not turn your aircraft's downtime into revenue?

Net Annual Charter Revenue Potential:
| | | |
| --- | --- | --- |
| Cabin Size | Charter Price | 300 Charter Hours Revenue |
| Turboprop | $1,500 | $225,000 |
| Small Cabin Jet | $1,900 | $285,000 |
| Mid Cabin Jet | $2,500 | $350,000 |
| Large Cabin Jet | $5,000 | $725,000 |
* Revenue is based on the NBAA fleet average.
Care-free private jet management is merely a call or a click away. Contact us today at 805-782-8111 to speak with one of our professional aircraft management specialists. Or, request information via our website form, and an expert will contact you.
Exclusive Cost Efficiencies
By joining forces with MarcAir, you can save tens of thousands of dollars every year. Fuel discounts, alone, can save the owner of a midsize aircraft $20,000 to $25,000 per year. Additional fleet discounts with insurance carriers, maintenance providers and simulator-based training leaders, as well as our own training program are also passed on to the aircraft owner. Tax savings on maintenance parts, and Use Tax on initial purchase can be a benefit as well.
Trust your Aircraft to Marcair Aircraft Management Services
Marcair Aircraft Management program is a service where we handle all the day-to-day details of managing your private jet. Essentially we become your personal flight department. Additionally, once approved on our charter certificate, our Aircraft Management clients can potentially generate revenue from their asset by accepting private jet charter opportunities.
With our Aircraft Management services, you can enjoy all the benefits and control of owning your own aircraft, while knowing that your aircraft is entrusted to a partner whose standards are excellent.
Customer Service: You are only one phone call away from flying your aircraft anytime you wish -- with a dedicated customer service specialist ready to take care of every trip detail.
Maintenance: Your aircraft is maintained to peak condition. Minimize downtime and never worry about repairs, aircraft parts, maintenance or training... with your aircraft in the hands of a team of award-winning experts.
Safety and Security: All passengers and assets are protected by systems and controls that help assure lock-tight safety and security.
Human Resources: You never have to be bothered with any human resource functions from hiring and training to payroll and benefits. However, you always have final approval over the hiring of your aircraft crew.
Buying Power: MarcAir has the buying power to receive substantial discounts on fuel, insurance, maintenance and training. These discounts are always passed on to you.
Accounting: Simplify your aircraft financial management with statements and reports that are prepared, handled, and tracked to you and your accountants specifications.
Revenue Potential
As an Aircraft Management Client, you have the option of turning your asset into revenue by chartering your private jet when you're not using it To determine if MarcAir Aircraft Management is right for you, contact one of our aircraft management sales experts. Or, request Marc Air Aircraft Management information via our website.
Reliable
As a company in business since 1998, we have the financial backing to provide the unwavering stability as a trustworthy, long-term partner. You can rely on us to invest in and maintain the highest standards in equipment, safety and security.
Impeccable Safety Record
We require all of our pilots to have an Airline Transport Pilot (ATP) license and a minimum of 3,500 flight hours for captains and 2,500 flight hours for first officers -- and all our pilots must exceed the training standards set by the FAA for charter flights.
Impeccable Air Transportation Safety Record
Flying many flight hours per year, we maintain an impeccable air transportation safety record. You can fly in total comfort and confidence with Marc Air Management, knowing that you are supported by a stringent safety system. MarcAir has never had an accident or incident in 12 years of operation.
Unsurpassed Pilot Training and Experience
Every Marc Air pilot is required to exceed the training standards set forth by the FAA. We require a minimum of 2,500 flight hours for first officers and 3,500 flight hours for captains and every pilot must hold an Airline Transport Pilot and First Class Medical certificates (if over 60). In addition, all pilots receive advanced simulator training at industry leaders, FlightSafety International, Simcom or Simuflite.
Rigorous Maintenance
Our skilled technicians have created one of the most stringent maintenance procedures in air transportation today. The aircraft we manage and charter are monitored continuously, and FAA certified Repair Station trained in your make and model provides extensive maintenance capabilities. Our tracking software confirms timely compliance with each aircraft's approved maintenance regimen.
Dedicated Standards and Security Departments
Around the clock, the highest air transportation safety and security standards are set, implemented and monitored by Standards and Security Department. Our rigorous safety and security standards are recognized and coordinated with the FAA and department of Homeland Security. Additionally, our standards personnel continually evaluate the security policies and procedures used by MarcAir with our liability carrier to ensure the security, and safety of all our clients.
Strict Vendor Management
In addition to our own fleet, our network enables us to access a select pool of quality aircraft. All charter aircraft and crews in our network are continually and rigorously audited and held to exacting standards.
Personal Account
Our clients are assigned a personal Account led by a single point of contact, with a dedicated customer service specialist available 24/7. This also includes technical experts from fleet maintenance, operations and accounting -- all working in unison with your interests in mind.
Your Asset Maintained at Peak Level
Under the MarcAir Aircraft Management program, your aircraft will be maintained to its utmost, peak performance level. Every aircraft that we allow on our certificate must pass a rigorous conformity transition process and once a part of our fleet, is maintained to the strictest of standards. Our Charter-Managed Aircraft, while not maintained MarcAir, are held to the same conformity transition process. In addition, all aircraft must pass annual, random safety audits by our Standards and Security Department, as well as the FAA so you'll be confident that your aircraft is always flying at its peak performance level.
Aircraft Management Services That Put Your Interests First
Every decision that we make regarding your aircraft puts your best interests first. Whether it is an aircraft part being purchased, a pilot hired or a charter flight being scheduled on your aircraft -- the decision is carefully evaluated to maximize the benefit to you.
To determine if our Aircraft Management solutions are right for you, contact one of our aircraft management experts. Or, request information via our website form, and an expert will contact you. Thank you!