For Questions or Immediate Quotes Call
(805)782-8111
Track A Flight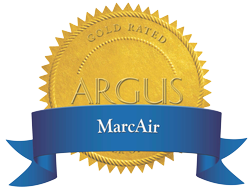 The Planes Of MarcAir
Introducing The Pilatus PC-12. The Ultimate in Comfort and Safety.

The PC-12 turbo prop aircraft offers remarkable efficiency, versatility and safety--with the latest advances in design and performance. Well built. Well tested. That's the PC-12.
With your comfort in mind, the aircraft offers an executive cabin configuration with six recliners and three foldable birch-and-leather tables for working or dining. The generous cabin is equipped with a forward passenger door and rear cargo door. When you travel on MarcAir, you can relax in total comfort, accomplishing your business or personal agenda without needless interruption.
PC-12 Configuration
Empty Weight
5,611 lb / 2,545 kg
Max Payload*
3,229 lb / 1,465 kg
Usable Fuel
402 US gal / 1,522 liters
PC-12 Interior Dimensions
Cabin Volume*
330 cu ft / 9.34 cu m
Cabin Length*
16 ft 11 in / 5.16 m
Cabin Width
5 ft / 1.53 m
Cabin Floor Width
4 ft 3 in / 1.30 m
Cabin Height
4 ft 9 in / 1.45 m
Cargo Door Opening
53 in x 52 in / 1.35 m x 1.32 m
Passenger Door Opening
25 in x 53 in / 0.64 m x 1.35 m
Baggage Compartment
40 cu ft / 1.13 cu m
PC-12 Cargo Configurations
Max Ramp Weight
9,965 lb / 4,520 kg
Max Takeoff Weight
9,920 lb / 4,500 kg
Max Landing Weight
9,920 lb / 4,500 kg
Max Zero Fuel Weight
9,040 lb / 4,100 kg