For Questions or Immediate Quotes Call
(805)782-8111
Track A Flight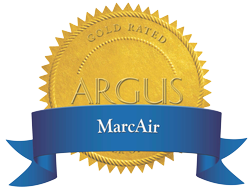 "I first chartered a plane from MarcAir nearly 12 years ago for a business trip to Carlsbad, CA with four of my employees to evaluate a software package we were interested in purchasing. From San Luis Obispo it would have been a 4 1/2 to 5 hour drive across LA to get to Carlsbad..."
Welcome To MarcAir
MarcAir is a charter airline, based in San Luis Obispo California, that is committed to providing comfort, flexibility and ease of travel at a most affordable rate. MarcAir flies you direct--anywhere. So when business or personal needs call you out-of-town, why wait like you often have to with commercial flights? No security and ticket lines. At MarcAir, you no longer need to worry about long connections, ticketing delays and stops, adding extra hours and stress to your day.
Introducing MarcAir... a personalized charter airline based in San Luis Obispo, California. MarcAir is a 24-hour, on-demand private charter service, ready to take off wherever your business or personal travels require. MarcAir fits your schedule. We fly direct non-stop to airports at your precise destination. We'll wait for you and are at your disposal 24 hours a day providing the flexibility to meet your travel needs.
MarcAir is certificated by the FAA as an on-demand air carrier under Part 135 of the Federal Aviation regulations. Your safety is our number one priority. We train to and demand high standards of professionalism of our flight crewmembers, who are required to complete recurrent training once a year, and must pass an evaluation flight administered by the FAA every 6 months!
We offer the Pilatus PC-12 Turboprop which provides a wide range of load and stage length capability. A larger aircraft can also be arranged for you on request.
One of the many benefits of choosing MarcAir is that you don't need to leave your valuable baggage behind. Those important documents, PC, or other items travel alongside you in the spacious cabin. You always have access to your personal items, when you need them.
Included on your flight are light snacks, bottled water, ice, soda and alcohol. At your request, we offer special catering capability should you like, at additional cost. A private lavatory is available.
Choose MarcAir the next time you travel.
Call us at (805) 782-8111 to speak with a representative.